The best areas to place your home security cameras in Fayetteville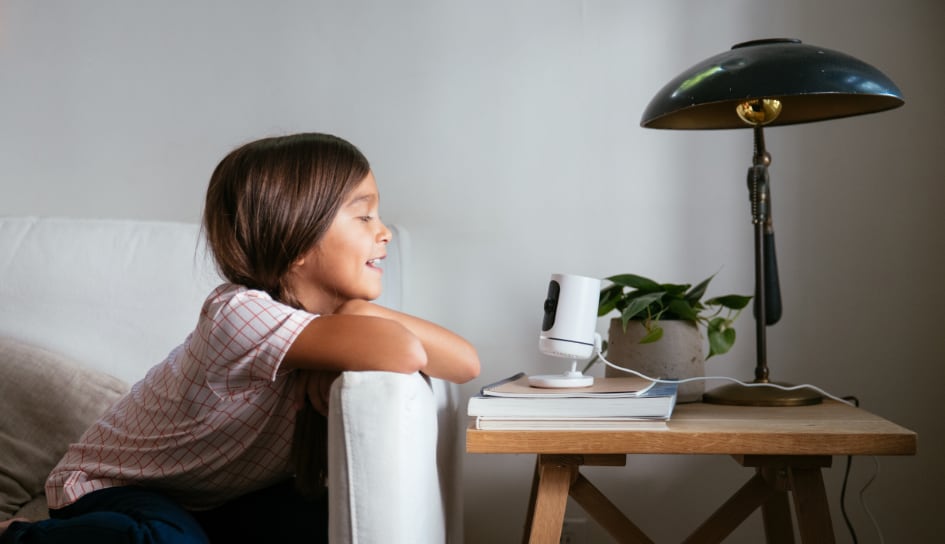 If you need to know the most critical locations to place your Fayetteville home security cameras, look at the most used points that need an accurate glimpse of any suspicious behavior. at the front door and then install cameras near the outside spots that don't have windows. And don't forget to implement devices in inside spaces like hallways.
Here are some easy suggestions on where to place your Fayetteville home security cameras.

Install A Video Doorbell For Your Front Door
As you appraise the potential dangers that could cause trouble for your property, a burglar or package thief will likely be at the top of the list. And studies show that over 1/3rd of home invasions happen via your front door. Of course, making sure you always lock your door can reduce your chances of front-door intrusion, but it's a good idea to get a clear sightline of your front door.
Doorbell surveillance systems provide high-definition video streams so you are able to get a detailed perspective of your entrance at any time. If anyone advances to your main entryway, the doorbell camera will start video recording and send notifications to your smartphone. You may also chat with guests using the bi-directional audio functionality that integrates with your smartphone security app. Or have your smart lighting in your hall or foyer switch on automatically to give the impression you're on site when you are actually away.
Cover Dead Spots With Outside Cameras
Dead spots are important locations to place your home security cameras in Fayetteville. Basically, you're putting in an extra window with an exterior camera. As you are able to attach them wherever you want, you candefinitely obtain a clear perspective of windowless areas, like the perimeter around your garage -- specifically if your property has a detached one.
Other hard-to-see places around your property could include:
Back corners that don't face the street
Hiding spots near decks or other features
Entrance to a cellar or a window well with access to your basement
Sheds or any other structure
When placing cameras, ensure you have a clear vantage point. That may mean pruning any trees or bushes that could get in your way.
Where To Place Your Inside Cameras In Fayetteville
Inside your house, you have many possibilities for your indoor security cameras. These components blend well with your decor and can stay on shelving, bookcases, or countertops. Then if any suspicious action takes place at night or when you're gone, you'll be sent a phone alert along with a video recording.
The preferred locations for indoor surveillance systems tend to be primary halls and areas with expensive electronics or artwork. Primary living areas like family rooms frequently have the majority of camera placements in Fayetteville. First and second-floor walkways are also smart options -- specifically to monitor exit paths in the event of emergencies like fires or floods. Computer rooms have become more in demand as well, as remote work has evolved.
Get Your Home Security Cameras With A Smart Home Security System
Your home is a place that should have a comprehensive line of defense. Get in touch with us today to begin configuring your residential security package, and you'll be able to protect every part of your property in no time at all! Call (910) 718-9601 or submit the form on this page for a complimentary evaluation.
Communities Served Around Fayetteville By Smart Security Specialists Your Local Vivint Authorized Dealer